Saniray products & Accessories
Components & spares for Saniray UV systems
At Mellifiq we ensure availability of components and maintenance parts. Thanks to the modular design of our systems it also gives our clients upgrade possibilities.
Mellifiq offers premium quality spare parts and components to maximize life-time and stability for the entire project life cycle. UV lamps, ballasts, couplings and other optional accessories are available with short lead times to to optimize your uptime.
UV lamps
Our high-performance tempered glass UV-C lamps have 30-60 % higher life time than typical soft glass lamps on the market. They are available at both 254 nm monochromatic configuration or bichromatic construction at 185 nm and 254 nm. The service life is up to 16,000 hrs which makes your UV investment low in maintenance costs. Depending on your requirements, Mellifiq tailors your Saniray Aurora and Zeeron line of UV systems to fit your needs to achieve the required UV dose and wavelength output.
UV Ballasts
Electronic ballasts are an essential part of any working UV treatment system. They provide the necesssary electric transformation to fit the power requirement of the UV lamp. It enables all UV lamps to operate with at highest output during the entire lamp life-time.
Selecting the correct ballast is essential for the unique lamp set-up of the UV system. Ballast power and voltage output vary depending the on the specific lamp requirement and is always included in our Saniray UV systems and are offered as after-market spares directly from Mellifiq.
Automation & Controls
As an integrated solution, both Aurora and Zeeron UV systems are delivered with a user-friendly control interface for operator control and automation. Our Spectra II and Synergy 2 control systems are delivered with a modern OLED touch interface. It can give the real-time UV dose based on actual flow through the UV treatment system through the microprocessor.
It includes features such as data logging and MODBUS external communication interface and interlock. The control system is installed in ventilated areas. it can be accessed by operators through web-interface for status monitoring via Mellfiq's extensive service contract offering.
Our Spectra II and Synergy 2 control panel data sheet can be found here.
Flow meters
Determining the flow at all times through a UV system reactor may be essential to be able to monitor the performance. Mellifiq provides air and water flow meters for the Saniray Aurora and Zeeron lines, which help operators determine the UV dose performance via the integrated control system.
Regardless of utilizing a flow meter with either the Auroa or Zeeron UV systems, we use the most suitable and high-end technologies on the market. For air-based systems, air flow velocity-based flow meters provide solid air flow indication coupled with reactor geometries of our Aurora A- and B-series models.
As an optional feature in our Zeeron line, magflow flow meters are crucial to be able to monitor constantly the reactor UV dose, coupled with continuous irradiance monitoring.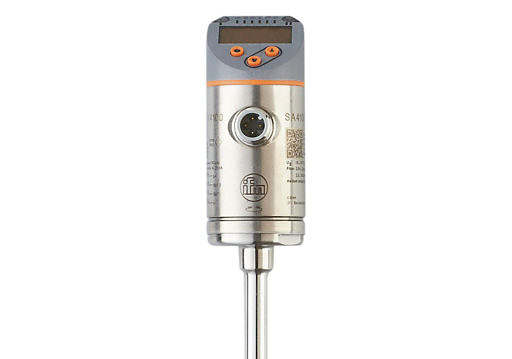 Pressure guard
UV reactor pressure guards provide important information about the UV system health, and can be used to ensure low-enough pressure losses, especially for Aurora B-series models adapted for ventilation ducts. Ensuring low pressure loss by carefully controling the reactor flow rate, and UV dose, means highest possible performance and lowest energy consumption and environmental footprint. Pressure guards are offered as a standard component when configuring a Saniray UV reactor.
Pressure guards enable automatic on-off operation of the UV system, coupled with the local control panel, providing only on-demand operation for every application.