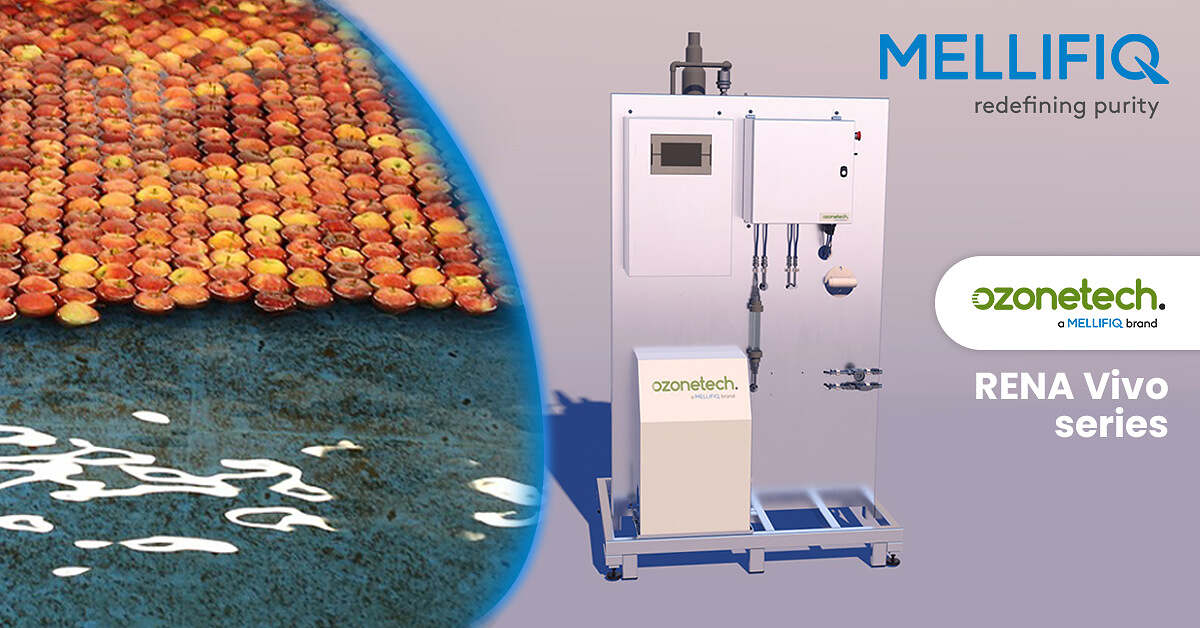 Mellifiq Redefining Chemical-Free Fruit Rinsing
Mellifiq, is reshaping the food manufacturing industry with a new project focused on optimizing fruit rinsing processes. Committed to upholding the highest standards in food processing, Mellifiq's advanced rinsing system is set to elevate the industry's approach to quality and sustainability.
Rinsing plays a pivotal role in ensuring the safety and freshness of produce, making it a critical step in food preparation as well as transportation and packaging. To meet this demand, Mellifiq introduces an innovative rinsing system with a capacity of up to 30 m3/hr. By harnessing cutting-edge ozone technology, the system effectively eliminates the need for use of pesticides and guaranties a safe and high-quality rinsing process that extends the shelf-life of produce.
Setting new industry standards for chemical-free fruit rinsing further solidifies Mellifiq's position as an industry leader in water treatment solutions.